Beorbul puppies for sale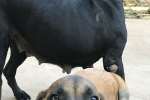 3 months and 19 days old Brown female beorbul puppy, vaccinated and dewormed. Beorbul are very frie...
Soya Bean Meal for sale whatsapp +27631521991
We Supply soya bean meal for: 20kg: R210 50kg: 460 Whatsapp contact;============== +27 63 1...
ONLINE COURSE ON POULTRY FARMING AND BUSINESS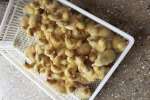 ONLINE COURSE IN POULTRY FARMING AND BUSINESS TOPICS 1.HOW TO START A POULTRY FARM BUSINESS 2. BR...
FARM EQUIPMENTS
CALL 0245025369 FOR YOUR FARM AND POULTRY EQUIPMENT....
Small Industrial Water Chiller CW-5000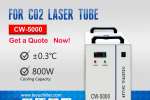 Website: https://www.teyuchiller.com SKYPE: teyuchiller Email: [email protected] Tel: + 86-2...
POULTRY EQUIP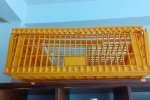 POULTRY EQUIP HAS ALL POULTRY EQUIPMENT THAT ONE NEED CALL 0245025369...