2012 Hyundai Accent for Sale
Posted by Selase on Thu, 19 Jul 2018 -
Hyundai
Power steering, bluetooth connection, AC...
Ghana Ports And Harbors Authority Auction Sales
Posted by Cpt. Abraham Tetteh on Thu, 30 Nov 2017 -
Hyundai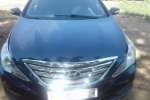 Auction Sales 2017 The Ghana Ports and Harbors Authority in collaboration with the Ghana Revenue Au...
HYUNDAI ELANTRA
Posted by Kofy on Wed, 15 Nov 2017 -
Hyundai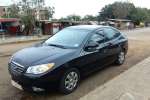 AC WORKING, 2.0 LITRE, AMERICAN SPECS, NEAT INTERIOR...

Perfection has never been the requirement for greatness.
By: ATTAH LARTEY, NEW YO