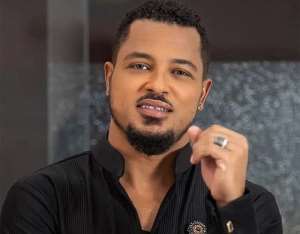 Van Vicker, Ghanaian actor
The influx of social media and the quest to be the first to break every story has overridden fact-checking among many people nowadays.
A few days ago, social media was rife with a Tiktok post claiming that seasoned Ghanaian actor, Joseph Van Vicker, better known as Van Vicker had been involved in a fatal accident and died.
The actor himself, in an Instagram post on Thursday, July 14, rubbished the reports urging people to treat it as false.
"PLEASE IGNORE news that is making the rounds on several social media platforms proclaiming my demise," he wrote.
In a video following the post in which he described the viral picture as false, he is seen walking majestically, thanking God for his life and well-being and scolding the fake news plotters as well.
"The mischievous nitwits are back at it. They shall wallow in their vandalism. By HIS GRACE, I am ALIVE & WELL, "his post reads.
Responding to his posts were some fans who were also shocked upon seeing the fake news. They thanked God and asked him to sue the people behind the post.
Check his post and the replies below as well.