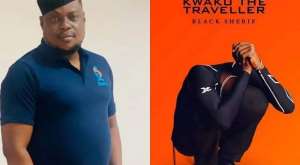 Digital Media Consultant Kelly Nii Lartey Mensa has accused foreigners of manipulating social media trends to favour particular people and countries.
The media expert in a write up laid out certain instances where Nigerian artistes, foods, comedy, football are fixed on social media trends especially on Tiktok whiles 'Kwaku The Traveler' (Song by Black Sheriff) is not featured in TikTok trending music or videos when people have flooded TikTok with Black Sheriff's content.
"The trending features are still full of Naija up and coming artistes and Naija food, Naija comedy, and Naija football. Nigeria is not going to the world cup and yet #Naijafootball is fixed on the TikTok trends and feature for Ghana cos they control it. Nobody in Ghana is talking about Naija foods or Naija football. No one! We are talking about #GhanaMusic #GhanaFood and #GHfootball," Kelly Nii Lartey Mensa wrote.
Moving forward, he encouraged digital media executives to stop feeding the trends with fake data for manipulation.
He urges the Ministry of Communications and other related ministries to act accordingly and push for Apple Music, Tiktok, Instagram and other social media network to have their offices establishments in Ghana to favor Ghanaian artistes.
He stressed that the move will help avoid fake manipulation of social media trends to favour specific artistes.
Read his post below: