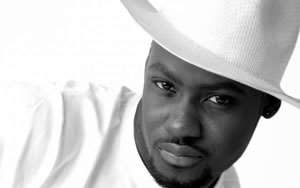 I heard an actor / actress who said publicly that they had never by their own will gone to a night club before ; apart from when it was about duty.
There are long serving actors/actresses who have led a quiet life.
The secret to life is when you continue to make it ; you stay true to your humble beginnings.
Male actors who have made it do not need celebrity wives; rich men dont need high working class women as companions;
It is unnatural.
A rich actor's best chance of having a long lasting marriage is to marry a simple lady with lowly background.
They dont need to marry female celebrities to have fruitful marriages.
Men who struggle to survive in life need high working class women as companions; but men who have large wealth like footballers/ actors dont really need such women as companions.
But for conventions, princes who are heir apparent to British throne would love to date lowly women; they are only forced by their parents to take wives from their class.
It should be acceptable for successful actors to seek help from their families to find lowly beautiful maids for them as wives.
That is what nature expects it to be.
Many lack wisdom; we grow without wisdom; we get everything and lose everything.
We must stick to the time tested conventions in going into any relationships.
Anybody who thinks he/she is too big to follow time tested principles about life risks meeting serious challenges in life.
This is the problem with many celebrities
Marriage is not drama; actors/actresses shouldn't treat it as such.
Paul Zowonu
Accra.
#talkingblues.
13/05/2019: 10:26