Mimi Andani Adjudged Emerging Entrepreneur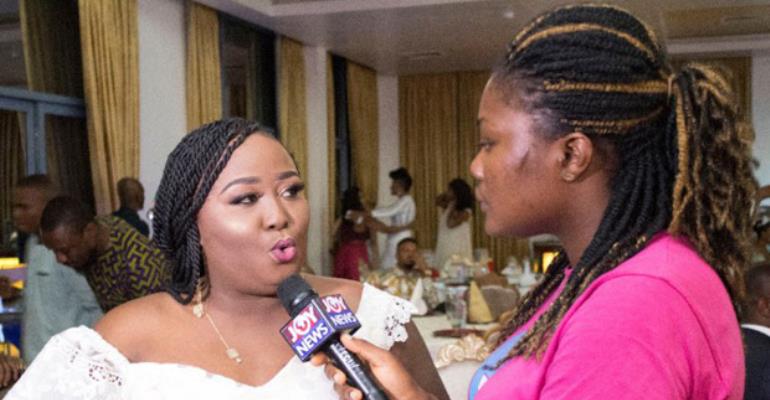 Musician and Communications Director of Golden Movie Awards Africa, Mimi Andani Michaels, has been adjudged best emerging entrepreneur at the just-ended City People Magazine @ 10 Gala & Honours in Accra.
The award was to honour her excellent entrepreneurship drive and commitment to creating job platforms for others within the entertainment industry.
Speaking about winning the award, Mimi, who described herself as a very confident woman, said she is proud of herself.
"A reality show star turned musician (hit album though), turned fashion designer with outlets in South Africa and Namibia, turned event organiser (Golden Movie Awards Africa) ………. but one more thing, now a fast-rising and result-oriented entrepreneur.
"Oh mine! Who else can transform like me? Such an inventor! And I still have a lot more under my sleeves (more to come). I am not proud! I am proud of myself and a very confident woman. I love tapping myself at the back," she said.
"I want to thank the organisers of City People Honorary @10 Gala 2018 for this honour and recognition. Though I do not wake up every morning thinking of awards, I do appreciate the thought and observation. Thank you Jesus Christ (God), my family for your support throughout my career. This is to all my mentees as well. Keep it up!" she added.
Born Wilhelmina Abu-Andani, Mimi is not just an entertainer but also an entrepreneur and businesswoman.
The City People Magazine @ 10 Gala & Honours is an event organised to honour emerging entrepreneurs, corporate executives, established business owners, innovative and creative entrepreneurs who own and operate businesses which are being given recognition for their achievement in business development.