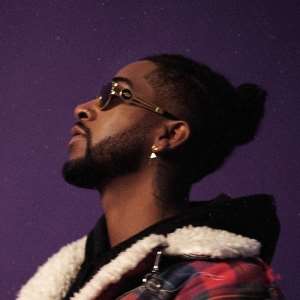 American rapper, writer and actor, Omari Ishmael Grandberry known in Showbiz Circles as Omarion has officially announced the release of his CP4 EP with a new tune titled 'Open up'.
Following the success of his 2017 International hit, "Distance", in which Omarion invited fans to feel good and dance again, Omarion has been in the lab skilfully crafting and reigniting "CP4".
CP4 which is the fourth edition of the one-time Grammy Awards Nominee and multiple BET Award Winner's annual Care Package for his fans was officially announced in a press release from the camp of the 'Post to be' singer on Thursday morning. The press release came with an official single 'Open Up' written by Omarion and produced by Anatii off the EP.
CP4 also offers three other tracks; Flight and Been Around produced by Smash David, and Soul produced by Neenyo.
Meanwhile, Omarion turns 33 on November, 12.
Have a taste of the lead single off the CP4 EP here:
https://itunes.apple.com/us/album/cp4-ep/1306839467