REVEALING INTERVIEW WITH RENOWNED VOCAL COACH AND SINGER, FREEMAN AME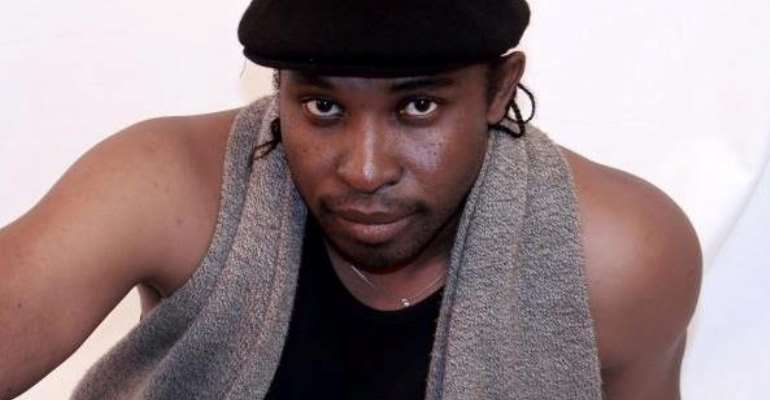 As the grand Launch of Freeman Ame's much anticipated debut album ' The sky is the limit' draws near, omentgh.com decides to throw an exclusive spotlight on this historical great achiever.
This interview unveils how Freeman Daniel Ame managed to overcome the tribulations he experienced after loss of his family, right through his realisation and development of another touching ability and which has brought him as far as achieving many things including recognition as being rated as Africa's best Vocal coach. 'I feel this is the time to really open up to the rest of the world', Freeman said, as we sat in his office.
OMENT: How was growing up as a young boy like for you and what are some of the memorable experiences?
Freeman: I was born on into a middle class family and I had a happy childhood, I remember enjoying the music of my older brothers and falling in love with soul/jazz music pretty early.
OMENT: How did you discover you had ability to do anything music related?
Freeman: Music has always been in the family, mother was the women fellowship leader/ lead vocal for years. Also, two of my big brothers were choir masters I remember, plus my uncle Bongos Ikwe, was a big recording artiste when i was a child.
OMENT: How did your family relate to your decision to start a music career?
Freeman: I don't know, no that's not correct..(long pause) This is the hardest thing for me to do cos' I've kept this out of the public for so long, hmmm! Well, my family was murdered during one of the religious riots in northern Nigeria when I was a teenager. That tragedy changed my whole life and my perspective in life. One day I had everything a home, a family, a life, next day everything was gone. It's a long story for another day but you can now see where my music and life journeys started from.
OMENT: When did you decide to take a professional step towards music, and how did you go about it?
Freeman: When you suddenly find yourself all alone, life takes on a new meaning. In my struggle to survive & my quest to improve my life, a time came & I was offered a job as a part-time music teacher in a high school. From there things started to take shape for me. Interestingly, I started as a drummer, and even went on to play professionally for 5 years. Long story!
OMENT: What institutions did you attend while developing your self in the industry?
Freeman: I attended many music schools and studied music history, fundamentals of music, Music theory & vocal techniques from Kings college of music, and ABRSM to mention a few. I eventually attended the University of Abuja for my Advanced Diploma & PGD in Public Administration for good measure (laughs).
OMENT: What caused a drummer to emerge into a singer?
Freeman: Singing has always been my passion. I was always so shy growing up i found it hard to stand in front of a crowd, i grew in confidence with age & knowledge i guess.
OMENT: When did music as a career start paying for you?
Freeman: I started like everyone else in Church, but I will say teaching was my first regular salary earning job in music where i taught for 6 years at a couple of schools . Aside the benefit of a steady job, teaching was also an opening to a lot of recommendations which erupted into national assignments and more.
OMENT: What are some of the challenges you faced and how did you overcome them?
Freeman: Hmm.. let me put it like this I know pain, shame, loneliness, hunger, false accusations, wrongful detention and many more terrible stuff you won't even believe. I don't want to talk yet cos' the time has not fully reached for my tell-all. I believe I have survived so much & overcome even more because God has been kind to me and He has used people to encourage & care for me many many times. The 'life survival skills' I have picked up cannot be enumerated in one interview, I'm still growing & that day will come.
OMENT: Which global legends inspired your musical life?
Freeman: When you've been through the path of life that I've had to pass through, you will discover you have a thousand mentors & each one is special to you for specific reasons. They keep changing and I do appreciate them all. Another thing that inspires me that I must add is mediocrity, when I see people refusing to add value to themselves, I remind myself that they're the reason I must get better.
OMENT: How did your Asian tour come about and what were the experiences? what is the difference in appreciation of your profession in Asia, compared to Africa?
WATCH OUT FOR SHOCKING REVELATIONS IN EPISODE 2