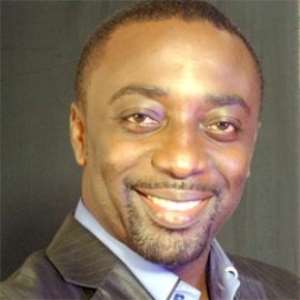 Ekow Smith Asante
The drug trade has just gotten out of hand. Bribery is at its highest peak and corruption nibbles at the very hem of the city's survival.
Who has what it takes to put an end to the creeping injustice that threatens to push the city into total chaos.
You can't afford to miss the nail-biting, fist-clinging and nerve-wrecking action-packed movie full of suspense.
This weekend, MultiTV's premium African entertainment channel, Cine Afrik , will once again bring the entertainment industry to a standstill as it shows ' Who Owns The City' for the first time on television in Ghana.
This thought-provoking movie features top movie actors and actresses such as Ekow Smith Asante, Nadia Buari, Kofi Adjorlolo, David Dontoh, Martha Ankomah and others.
A movie produced by Hammond Mensah and Dinah Gbartey of HM FILMS, the two-and-a-half hour show will give seasoned movie actor Ekow Smith Asante, who played a leading role in the movie, the opportunity to interact with fans, movie lovers and viewers from across Ghana and beyond during the pre and post movie chat room sessions.
Cine Afrik Channel Manager, Nana Yaa Serwaa Sarpong, believes this is one of the most action-packed, must-watch movies ever made in Ghana.
Be part of the excitement this Saturday, September 24, 2011 at 7:00pm on Cine Afrik , only on MultiTV.
This will be the fourth in the series of premieres by Cine Afrik.
The first was ' Forever Young' followed by ' 4Play Reloaded' and ' Wrath Of A Woman', which were widely watched by movie lovers across Ghana.