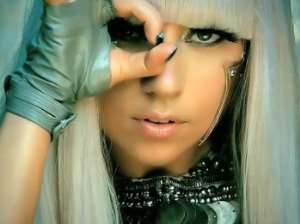 Lady Gaga

Lady Gaga has set a new record for YouTube.
The Bad Romance star has racked up more than one billion overall views of her material on the video sharing website.
According to internet research company famecount.com her total currently stands at 1,002,734,757.
Tweeting to her nearly seven million followers on Twitter she said "we reached one billion views on YouTube little monsters!"
"If we stick together we can do anything".
"I dub u kings and queens of YouTube!"
That figure doesn't represent views of a single video.
Teen pop sensation Justin Bieber currently holds that record with 367,025,875 views of his hit single Baby featuring Ludacris.
The 16 year-old is a very close second place behind Gaga in terms of overall viewings with 967 million views of his content on YouTube.
It's not the first time Lady Gaga has set a new record online.
Back in August she overtook Britney Spears to become the most followed person on Twitter.
She recently became the first living star to break the 20m Facebook fans barrier and remains the most popular living star on both sites.