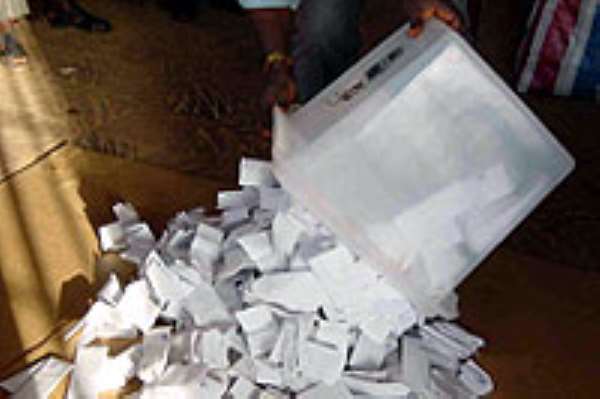 Accra, Dec. 7, GNA - Voting in the Presidential and Parliamentary Elections ended throughout the country at 1700 hours on Tuesday. Long queues started forming at the polling stations long before 0700 when voting started.
Voting was held between 0700 hours and 1700 hours and the entire process took place in the open view of the public. Dr Kwadwo Afari-Gyan, EC Chairman, told the Ghana News Agency that party or agents of candidates were allowed at polling stations to observe proceedings.
Presiding Officers in charge of polling stations inspected the ballot papers in the presence of the agents, entered the total number, showed the ballot boxes to the public to ascertain that they were empty and then placed them in the open for voting.
There were four presidential candidates and about 950 parliamentary candidates vying for 230 seats. Voting ends peacefully in Tamale Tamale, Dec.7, GNA- People in Tamale North Constituency jubilated immediately voting came to an end at 1700 hours. The process was generally peaceful and counting of ballot papers had started at all the polling stations.