New Bengali online newspaper from Germany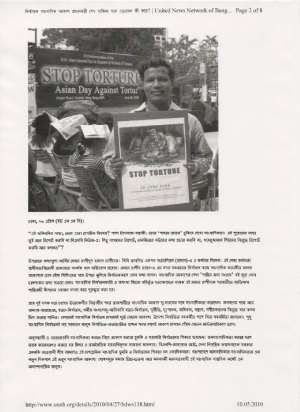 Euro Bangla is an online Bengali newspaper. Euro Bangla is the new online Bengali newspaper from Germany. It has been running by an exile journalist-writer Jahangir Alam Akash. The Euro Bangla is for mainly minority and Indigenous rights, press freedom and human rights.
The Euro Bangla web address is http://www.eurobangla.org/
Dear readers please visit our new initiative. We would like to invite you please write your thinking in Eoro Bangla. We do beleive freedom of speech.
So we would like to uphold the freedom of speech. It is our top priority. It also working against all kinds of torture and extra judicially killings. The Euro Bangla wants to do an objective and neutral journalism. We would like to work for better Bangladesh, world and for peace, democracy.
Please visit our other initiative like http://youtube.com/user/jaakashbd
Please contact to the Eoro Bangla for your writings and comments.
[email protected]
http://www.eurobangla.org/
http://youtube.com/user/jaakashbd