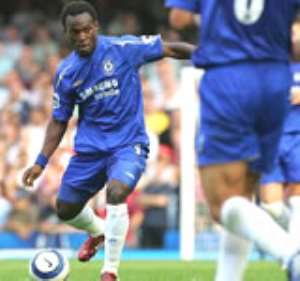 Ghana midfielder Michael Essien will be fit to play in a World Cup warm-up against Turkey on Friday.
The Chelsea player had been doubtful after picking up a toe injury in training.
But the Ghana Football Association said on Thursday they would be able to choose from an injury-free squad for the friendly in Bochum, Germany.
It is the first time that coach Ratomir Dujkovic has been able to select from a full squad.
The four-time African champions were knocked out in the first round of the African Cup of Nations in Egypt in January where they were without the injured Essien and several other key players.
The Black Stars have further warm-ups in Britain where they meet Jamaica in Leicester on 29 May and South Korea in Edinburgh on 4 June.
Ghana's first World Cup match is against Italy in Hanover on 12 June.
They also face the USA and Czech Republic in Group E.