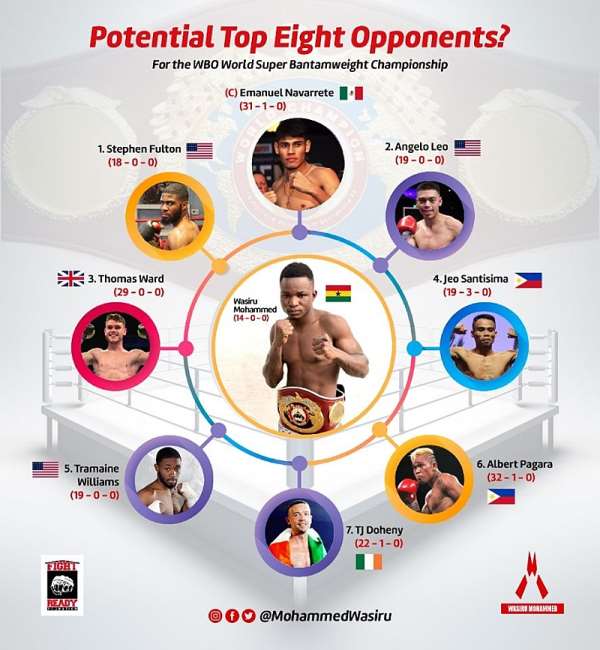 Undefeated WBO Global Super Bantamweight Champion, Wasiru Mohammed of Ghana is hungry for the main title held by Mexican Emmanuel Navarrete who wants to move up in weight, hence leaving a big gap to be occupied.
Wasiru Mohammed aka Gyata Bi believes he is the one to fill the gap and reign in the hotboxing division.
"There are the 8 top-ranked fighters in my weight division, the Super Bantamweight. I have my eyes on the Champion, but I'm also ready to work my way up the rankings. Let's work together, on this journey to the World Title" Wasiru said on his Facebook page.
"To all my fans who keep asking me who my next opponent is, this series is dedicated to you. In the coming days and weeks, I will be profiling some of the potential opponents that I might face in my journey to the world championship. I'm working hard in training and will share some insight into their styles. Stay tuned for more info" he added.