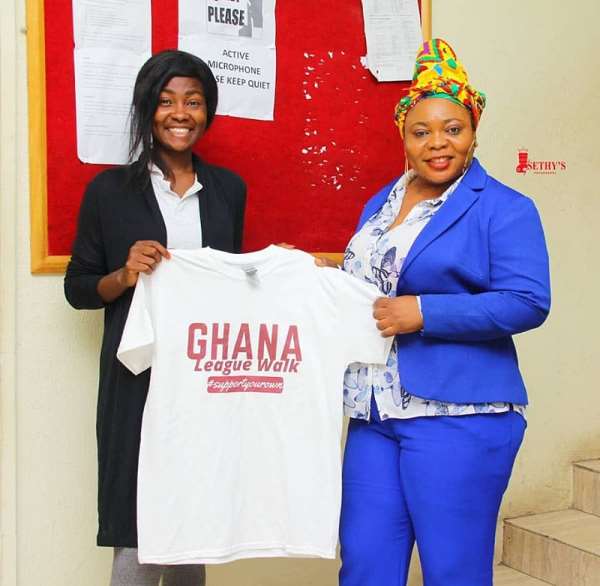 The Ghana League Walk is an initiative to create awareness ahead of the start of the 2019/20 Ghana Premier League and the Women's League.
The programme took place on Thursday 26th December 2019, starting at 5:30am from the Accra Sports Stadium and ending at the Aviation Social Centre.
Elizabeth Ozil Alhassan, a young sports journalist who initiated the event said it was successful and wished similar events happened in the regional capitals and league centres.
She thanked the sponsors and media partners as well as the supporters and the Ghana Football Association.
She urged Ghanaians to bring back the love for the passion of the nation, by attending the premier league matches, especially the female competitions.
She hinted that there are many initiatives coming up for women in sports.