GFA Elections: Normalization Committee Extend Vetting Of Aspirants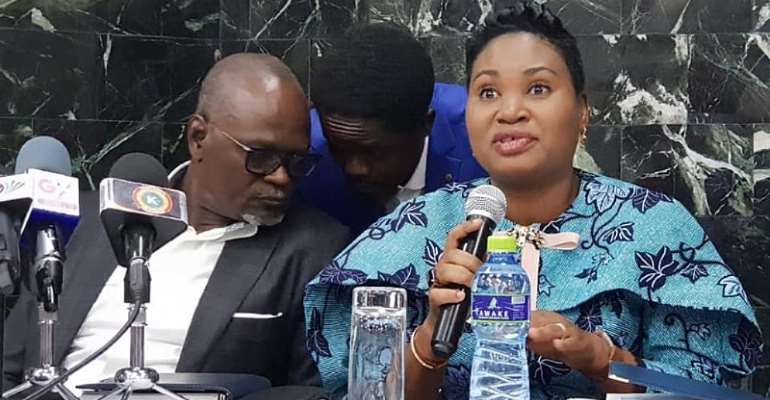 The Normalization Committee for the Ghana Football Association has extended the deadline for announcing approved candidates by three more days due to large number of subscriptions.
In a statement released on Tuesday, the Elections Committee cited that the recently constituted Vetting Committee for the 2019 GFA Elections will begin sittings on Thursday, September 26 and will end work October 4 instead of October 1 as initially advertised.
"Due to the large number of aspirants, the vetting period has been extended to Friday, October 4 to afford the Vetting Committee enough time to comprehensively screen all aspirants.
"The NC wishes to express its appreciation for the cooperation of all stakeholders so far and wish to encourage continuous positive exhibition of the camaraderie necessary for the football reformation process being undertaken.
"We wish all aspirants well," read parts of the statement.
At the close of nominations Friday September 20, 52 people filed to contest for various positions. The breakdown is as follows:
GFA President – 7 aspirants
George Afriyie, Kurt E.S Okraku, Fred Pappoe, George Ankomah Mensah, Amanda Clinton, Nana Yaw Amponsah, Wilfred Kwaku Osei
Premier League Representatives on Executive Council – 7 aspirants contesting for 5 positions.
Frederick Acheampong, George Amoako, Kingsley Osei Bonsu, Nana Sarfo Oduro, Dr. Toni Aubynn, Frederick Moore, Albert Commey
Division One League Representatives on Executive Council – 9 aspirants contesting for 3 positions.
Randy Abbey, Kweku Eyiah, Barima Otuo Acheampong Boadaa, Samuel Anim Addo, Mark Addo, Alhaji Gruzah, Jones Abu Alhassan, Nana Amankwah, Justice Boison
Regional Football Association Chairmen – 25 aspirants contesting for 10 positions in 10 regions (and 2 slots on the Executive Council).
Ashanti: Osei Tutu Agyeman, Ref. Rtd Lawyer Alex Osei Nsiah
Brong Ahafo: Dr. Raphael Anto, Ralph Gyamerah
Central: Roy Arthur, Robert Duncan
Eastern: Nana Budu, Linford Boadu Asamoah
Greater Accra: Eugene Jacquaye, Samuel Aboabire, Rev. Emmanuel Ankamah, Dr. Albert Arthur
Northern: Alhaji Abu Hassan M Rhyzo, Umar Farouk Karimu
Upper East: Salifu Shaibu Zida, Junior Munkaila
Upper West: Seidu Bomison, Alhaji Daudi Sadugu Yayaha
Volta: Dan Agboga
Western: Alhaji Mahama Fuseini, James Kainyah, Anthony Osei, Bismark Mensah, Simon Ehomah
Women's Representative on Executive Council – 4 aspirants contesting for 1 position.
Habiba Attah, Evelyn Nsiah Asare, Rosalind Amoh, Edna Yekeh
Out of the 52 people (listed above) who filed their nominations, a number of them contesting for various positions failed initial screening by the Elections Committee following their inability to satisfy all requirements.
The affected aspirants have been contacted and given up to 4 p.m. on Thursday, September 26, to satisfy all requirements. Their nominations would be nullified if they fail to meet all the requirements by the deadline given them.
Samuel Ekow Amoasi Appiah
Sports Journalist