Michael Essien Presents Puskás Award At 2019 FIFA Football Awards Held In Italy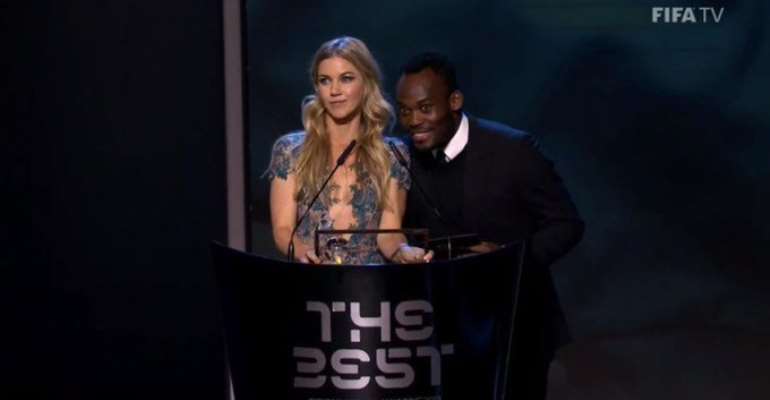 Ghanaian midfielder, Michael Essien represented the country at the 2019 FIFA Football Awards gala when he presented the Pukas award to Hungarian player, Dániel Zsóri on Monday.
The former Chelsea legend was on stage to announce the winner of the award alongside Dutch professional female footballer, Anouk Hoogendijk.
Real Madrid, among others, took out the envelope that named the 18-year-old as the winner of the Puskás Prize.
Daniel Zsori was awarded, ahead of Lionel Messi and Juan Quintero for his bicycle kick goal in Debrecen's game against Ferencvaros.
The Puskás Prize is the award given by FIFA to the best goal of the season. An award that has been incorporated into The Best awards gala, which this year has been held in Milan, at the Teatro della Scala.
The former AC Milan and Real Madrid kingpin was among a host of other African footballers who attended the awards night including former Cameroonian international, Samuel Eto'o.