GFA Elections: Fred Pappoe's Theme For Presidency Bid Unveiled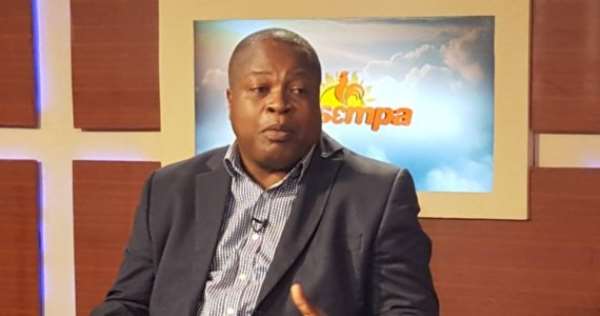 Board member of Accra Great Olympics, Fred Pappoe has confirmed that contest for the presidency of the sport's governing body adding that 'restoring the brand' will be his theme.
The former Ghana Football Association vice president comment comes at the end of the GFA Extraordinary Congress held at the College of Physicians and Surgeons in Accra Thursday morning.
Speaking to the press, he said, "I'll be contesting [for the GFA Presidency] God willing when the process starts. Now they've opened the lid on the campaign procedure.
He added that he would work assiduously to ensure that the tainted brand of the GFA is restored.
"My message is simple: Restoring the brand.
"We've to restore the brand we battered and bruised in many ways through our own actions and inactions.
"It has alienated us from the rest of Ghanaians and corporate Ghana. We've to work hard to restore it. It will be one of my main messages if I'm voted into power.
Pappoe also revealed his desire to ensure massive developments at the grassroots level of the country's football.
"That'll be one of my focus. We have a lot of packages or priorities in various areas: Youth football, juvenile football, women football, grassroots football development, reorganization and modernization of our [Ghana's] domestic competitions.
"If you look at our national teams there's a whole lot of attitudinal changes to be put in place over there. We [My team and I] have so many but at the appropriate time, we'll come out with a well-documented campaign manifesto.
"It is ready but we were waiting for this day [GFA Congress]."
Mr Pappoe's confirmation opens up a possibility of coming up against another former vice-president George Afriyie, Kurt Okraku, Wilfred Osei and Nana Yaw Amponsah – who have all declared their readiness to succeed Kwesi Nyantakyi.
The Normalization Committee is expected to soon announce a roadmap for elections which could be conducted before September end or possibly in October.
Samuel Ekow Amoasi Appiah
Sports Journalist