Dickoh surprised at Nations Cup call up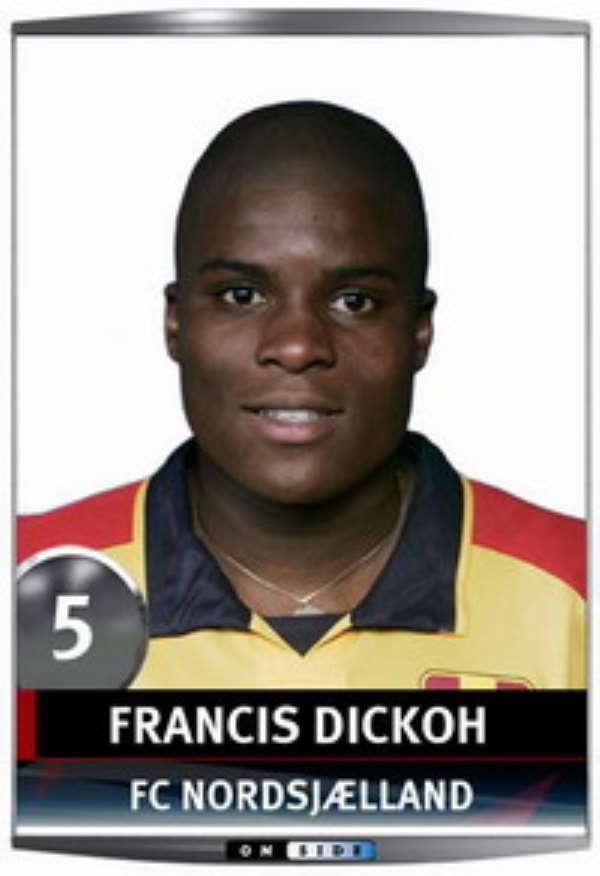 Defender Francis Dickoh says he is surprised by his call up into the Black Stars for next month's African Cup of Nations.
Dickoh, who is in his 4th season with Danish side Nordsjaelland, says though he had harboured dreams of playing for Ghana he never thought that it would happen this way.
"I am very surprised over this call up. I now have the chance to prove that I can hang with the big guys," he told BBC Sports.
The 23 year old, born and bred in Denmark to Ghanaian parents, got his break when coach Ratomir Dujkovic named him, out of the blue for last month's friendly against Saudi Arabia.
Dujkovic was so impressed with the player that he picked him for the Nations Cup finals next month in Egypt.
Though his inclusion drew some criticisms, the coach maintains that Dickoh is a young player with a promising future.
The defender himself is not bothered by his critics.
He believes that his performance in the competition will vindicate him.
And with a galaxy of experienced talent around him, the youngster admits that he is under no pressure.
"The team has a lot of big players and I know that everyone is up to the challenge."
Ghana open their attempt at capturing a fifth Nations Cup title against arch-rivals Nigeria on 23 January in Port Said