Wonder Tackie Wins By TKO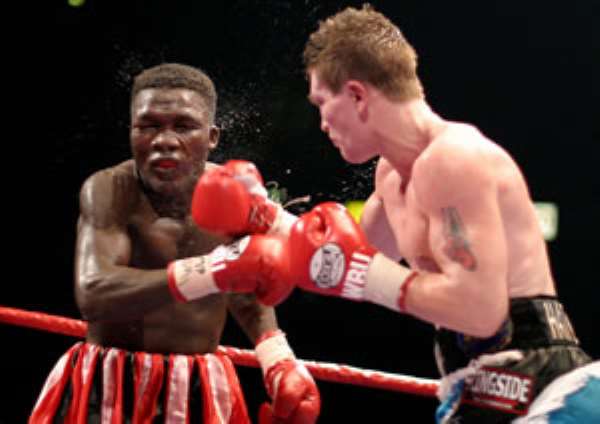 Ghanaian puncher Tackie, is still paving his way to world titles following his December 2003 points loss to Ricky Hatton.
The incredibly tough 140 lber roughed up and eventually beat injured opponent Roberto Valenzuela Saturday night in Texas - winning a technical decision in the sixth round.
At the Austin Convention Center in Austin, Texas saw the next stage in the rehabilitation of perennial contender Ben Tackie
As is common for Tackie, the Accra veteran came out of the blocks slow, and began hitting his groove after a messy first couple of rounds. Tackie found a home for his overhand right, and was beginning to get close to Valenzuela and break him down.
A clash of heads occurred during an exchange, however, and Valenzuela showed no signs of wanting to continue. In the sixth round, he staggered to his corner - blood profusely running from his eye - and the ref stopped the junior-welterweight fight. Tackie moves to 27-5-1 (16).