I Was A Failure At Hearts of Oak - Henry Wellington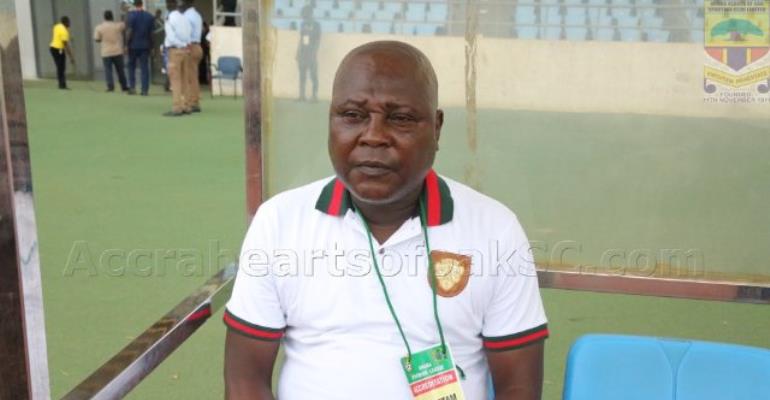 Former Accra Hearts of Oak gaffer, Henry Wellington has accepted that he was a disaster during his days with the club owing to the mass exodus of players from the club.
The 55-year-old was blamed his failure on the inability of the club to keep hold of its players.
The quiet looking trainer also faulted the club for failing to offer him the necessary support he needed to perform to his full abilities as a coach.
However, Wellington has confessed that at a point had to convince some players of the club to stay which led to some good performances when Scottish gaffer, Frank Nuttal came in as the new coach.
"My days with Hearts of Oak was not too well because from the beginning I wasn't giving the necessary support, everything was a standstill, I will describe it as a failure.
"Some people knew the work I did and others knew the problems of the club. I won't talk much because that's the nature of the job and I might return someday.
"Most of the players left the club without the rightful replacement. I even played a major role in convincing them to stay for a while, the reason why we placed fourth when Frank Nuttal stepped in" he told Kumasi FM.
Wellington was sacked from the club after some poor run of results.