AWCON 2018: Cameroon Beat Algeria To Qualify For Semi-Final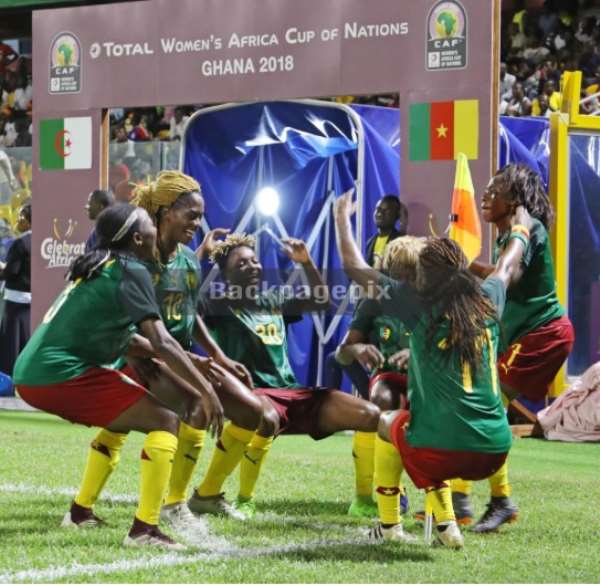 Cameroon secured qualification to the semi-final of the 2018 Africa Women Cup of Nations after beating Algeria 3-0 in Group A on Tuesday in Accra.
The 2016 losing finalists made their intentions known early in the game with series of attacks in the vital area of the Algerians.
Their early pressure eventually paid off in the 12th minute when Gabrielle Aboudi Onguene lashed on to a pass from Gaelle Enganamouit to score the opener.
Algeria nearly got the equalizer three minutes later when Yasmine Benlazar was put through by Ines Moutleb but Cameroonian shot stopper Annette Ngo Ndom was equal to the task.
Cameroon continued to dominate after the break and soon increased their lead in the 54th minute through Enganamouit.
Nchout Njoya Ajara sealed the win with third goal in the 60th minute to book their place in the semifinals of the competition despite having one more game to play in Group A against Ghana on Friday.
Total Woman of the match: Gabrielle Aboudi Onguene (Cameroon)