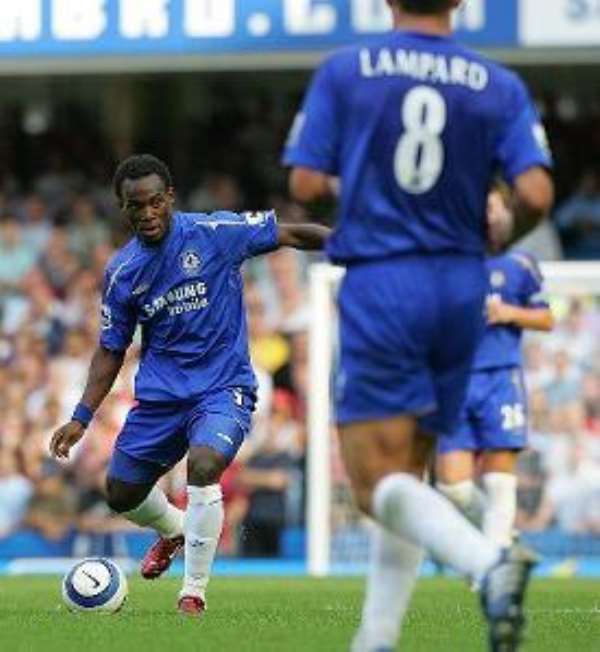 Michael Essien, the Ghana international who is fast establishing himself as a crucial part of the Chelsea machine, has been shortlisted for the 2005 European Footballer of the Year.
Essien is one of three Africans in the running for one of the most prestigious awards in professional football.
Essien's Chelsea team-mate, Didier Drogba of the Ivory Coast, and Barcelona's Cameroon striker Samuel Eto'o are the other two.
All three have also been shortlisted for the Fifa World Player of the Year to be announced in December.
Eto'o is the reigning African Footballer of the Year.
Liberian legend George Weah is the only African winner of the award to date.
Before Weah won it in 1995, the award, known as the Ballon d'Or, was not open to non-Europeans.
Last year's winner, Ukraine striker Andriy Shevchenko of AC Milan, is among the nominees.
The winner will be announced on 28 November.