NFA Boss Djibrilla Hamidou Replaces Kwesi Nyantakyi As WAFU Zone B President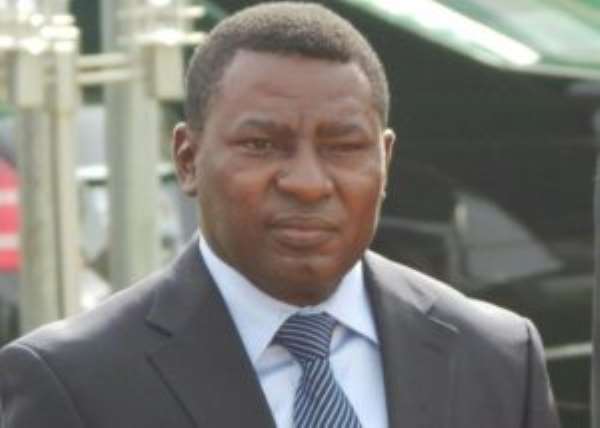 President of the Nigerien Football Association, Djibrilla Hamidou has been voted as WAFU Zone B boss after former GFA chief Kwesi Nyantakyi dropped the position following the premiere of the Anas expose'.
The Nigerien replaces Kwesi Nyantakyi as the head of the sub-regional zone.
Djibrilla went unopposed during the WAFU Zone B extraordinary congress which took place in Niamey over the weekend.
Meanwhile, Togo FA boss Kossi Akpovi has also been voted as Vice President of the Zone.
Former Ghana Football Association boss, Kwesi Nyantakyi lost his position as the WAFU Zone B President after the showing of the Anas expose' on June 6th 2018 in Accra.
The new WAFU Zone B executive committee also has DR. Kofi Amoah who was recently appointed head of FIFA/CAF normalization committee to stir football activities in Ghana.