Ethan Ampadu Ready To Compete For Place At Chelsea Under Maurizzio Sarri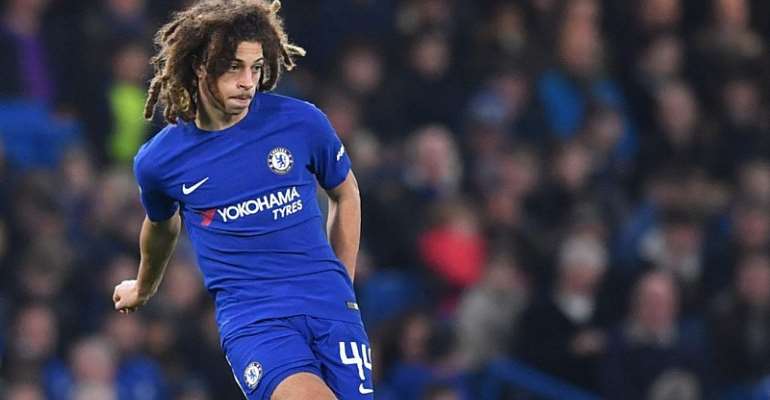 Chelsea youngster Ethan Ampadu says he is ready to fight for a place in the team after a good preseason campaign.
The Welsh-born Ghanaian has been amazing in the preseason, with fans of the club calling for him to be made a regular.
On Wednesday night, the 17-year-old flourished against Lyon in Chelsea's final preseason game, enhancing his chances for a place in the squad.
"It's been a good pre-season coming off the back of last year when obviously I got a serious injury,' he said. 'I just wanted to use pre-season to build my fitness, make myself quicker and stronger, things like that, and not ease myself in but get myself ready for the season," he told Chelsea TV.
With our opening Premier League game away at Huddersfield now just a matter of days away, he also highlighted the competition for places within Sarri's squad.
'With a new manager coming in, everybody is on the same page and everyone has to try and impress and show what they can do, and how they can fit into his style, so I feel like it's been a good pre-season," added Ampadu. "I've learnt from some experiences and I'll take that with me.'