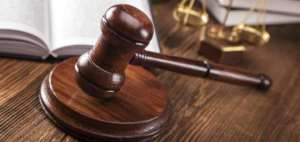 The trial judge of the case involving the Ghana Cycling Federation (GCF) and four club chairmen of the federation, has adjourned the case to July 12, 2018.
The two parties were duly represented in the court on Tuesday when the case was opened, but the GCF requested for more time to study the affidavit in order to make a presentation, hence the adjournment.
The four club chairmen namely Nathaniel Agoe, Seidu Sulley, Wilberforce Quaye and Amen Amentor placed an interlocutory injunction on the elective congress of the GCF slated for June 23, 2018, in Tamale.
The aggrieved parties were seeking to seek redress in what they described as deficiencies, discrepancies and disparities in the constitution of the GCF and that of its mother body International Cycling Union (UCI).
The latest standoff means the delay of the national cycling championship and will continue unabated until a resolution is reached between the two parties.