Gernot Rohr Hugely Disappointed By Defeat To Argentina As Super Eagles Exit World Cup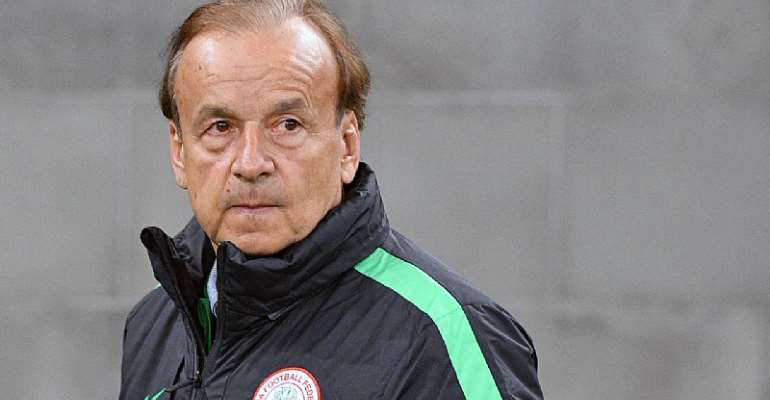 Head Coach of the Super Eagles of Nigeria Gernot Rohr says "It's a big disappointment" to exit the World Cup in the manner they did after they were beaten by Argentina.
Defender Marcos Rojo's 86th-minute effort made the difference in the encounter to deny the Super Eagles a place in the World Cup round of 16.
The defeat means Nigeria has lost five times against Argentina at the Mundial and the third time they are exiting at the group stages.
Coach Gernot Rohr expressed disappointment in the defeat but maintained he was proud of his boys.
'It's a big disappointment, my team did the best, played a very good second half and are missing a few minutes to have qualified,' Rohr said in a post-match press conference.
'I am proud of my players. We played well in the second half, we are missing a bit of experience, we have a young team and I think these kind of matches are building the character of the team and in four years they will be very strong.'
On his future with the Super Eagles following the exit, he said: "I would like to continue because I have a good feeling with this team.