Twellium Ghana Ltd Supports 2018 Big Millennium Marathon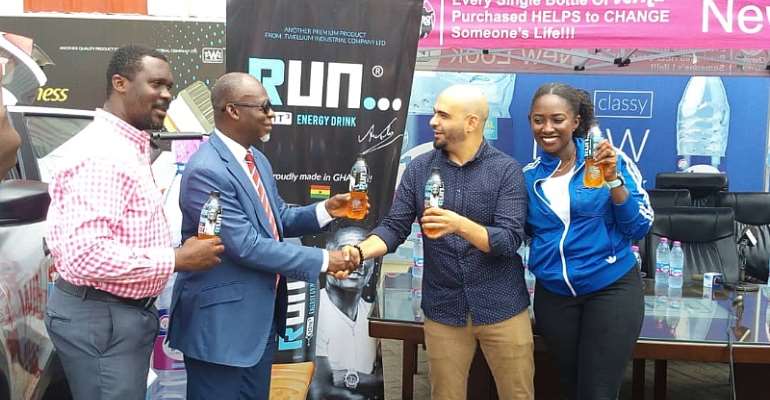 Twellium Ghana Ltd, producers of Verna mineral water and Run energy drink have pledged their full support for the 2018 Millennium Marathon which comes off on September 22 in Accra.
Mr Ali Ajami, Marketing Director of the company told the press on Monday they are officially partnering the Millennium Marathon because it is a prestigious event which promotes unity and healthy living.
He advised Ghanaians to register and run for good health, as exercising is good.
Ambassador Ashim Morton, founder of the Millennium Marathon which has been running since 2015 said Accra would be the showcase of the world on September 22 as international media and top marathon runners from other countries would converge at the historic Black Star Square for the event.
He noted that security and medicals of participants would be taken care of and encouraged Ghanaians to take part in the Big race and win the ultimate prize of $2,500 for both male and female runners.
He added that there is a special package for this year's Millennium Marathon with a brand new Nissan Kicks to be won in a raffle by anyone who participates by walking, jogging or running.
According to Ashim Morton, there would be mini raffle draws every fortnight by the National Lotteries Authority (NLA) for registered participants and urged Ghanaians to take part as there are fantastic prizes such as laptops, mobile phones, printers, flat screen TVs, microwaves, tabletop fridges, sports wears and Garmin watches to be won before the main draw.
He hinted that the first draw comes off at Can West Ltd at Osu RE in Accra on Thursday, June 14, 2018.
Sammy Heywood Okine
Sports Journalist