Man City Thump Tottenham For 16th Consecutive Win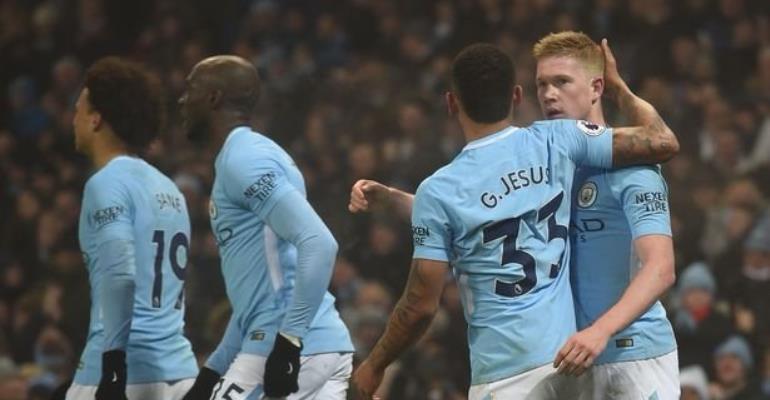 Manchester City marched to their 16th successive league win as they thumped Tottenham to extend their Premier League lead to 14 points.
City took the lead when Ilkay Gundogan headed in from Leroy's Sane's corner before Kevin de Bruyne smashed home the second after the break.
Raheem Sterling tapped in for 3-0 from Sane's pass and added his second when he slotted under keeper Hugo Lloris.
Christian Eriksen fired in a consolation for Spurs in stoppage time.
City could have had another but Gabriel Jesus missed a penalty with the score at 2-0.