Gunther pips Salifu to number 2 spot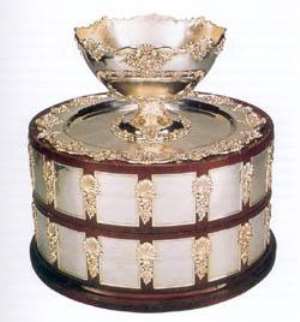 Accra, July 14, GNA - Gunther Darkey, former number one seed of the Golden Rackets on Thursday made a re-entry to the team after six months absence following a shoulder injury.
Darkey who relinquished the slot to Salifu Mohammed in the last competition against Finland when he failed to shake off the shoulder injury, regained his position with less than 24hours to the vital tie against Georgia in their critical decider of the Euro-African Zone II, which demotes the loser to zone III.
The baseliner comes up against the 164-ranked and number One seed of Georgia, Labadze Irakli in the opening singles match to be followed by Ghana's top ranked Henry Adjei Darko (424) versus the Georgia number Two seed, Chikhladze Lado, (613).
Labadze, 24, arguably the most experienced player on the side of the Europeans, has glittered as a challenger in some major tourneys and appears very confident of causing havoc.
But experienced Darkey, who until the nagging injury remained the Ghanaian's top seed, expressed his optimism about his chances when he spoke to the GNA Sports.
Darkey said even though they will be under some form of pressure to deliver, they are capable of standing it since this is not the first time they are facing such challenges. "It is always normal to feel a bit nervous during such games, but I think we will overcome it and win the day for the nation". The Ghanaian who was formerly ranked 390 in the early 2000's acknowledged that the Georgian will be a difficult opponent but said, "he is beatable".
Commenting on his combination with Adjei-Darko for the doubles event, Darkey said he believes it will bring out the best in them as they have performed in that role for the past four to five years.