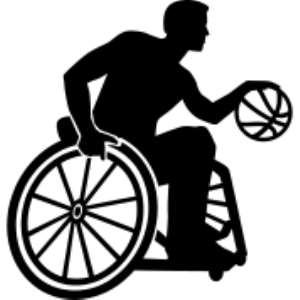 Kumasi, Sept 05, GNA - Ashanti and Central Region won their first gold medals at the on-going National Sports Festival, Kumasi, in the finals of the paralympics 100 metres men and women's events, respectively, on Tuesday.
Felix Baah of Ashanti clocked a time of 13.10 seconds to place first in the men's category, with Jacob Sam from the Central, coming second, with the time of 13.59 seconds to win silver.
Mohammed Amin (Northern) took the bronze with a time of 13.75 seconds.
In the women's category, Mary Mensah (Central) won the ultimate, when she run at a time of 15.63 seconds to snatch gold.
Evelyn Serwaah (Brong-Ahafo) took the second position, clocking the time of 16.21 seconds, with Comfort Birago (Ashanti), collecting bronze, by finishing at a time of 19.28 seconds.
Reuben Addey and Derrick Sarkodie both from Eastern, together with Raymond French (Western), Edwin Gadayi (Volta), Bright Tsitey (Greater Accra), Sarfo Ansah and Emmanuel Mensah (representing Ashanti) would compete in the men's 200 metres final event.
The women's 200 metres event would be keenly contested by Charity Poku and Regina Yeboah, (Greater-Accra), Doris Afriyie and Monica Puma Dumfe, (Central), Alberta Kon-Yel (Upper-West), Kate Agyepong (Ashanti) and Umar Duran (Upper-East).
Ashanti, Greater Accra, Volta, Central, Eastern and Western had all made it to men's 4x400 metres finals.
Brong-Ahafo, Ashanti, Western, Central, Upper East and Greater Accra had qualified for the women's event.
In the women's 4x100 metres event, Northern, Greater-Accra, Upper-East, Ashanti, Western and Central, had secured their tickets to the final.
The eight-day Festival, being held under the theme 'Sports - a tool for national unity and job creation', had brought together athletes from across the 10 regions to compete for honors in athletics, handball and volleyball, wheelchair basketball, soccer, table tennis and boxing.