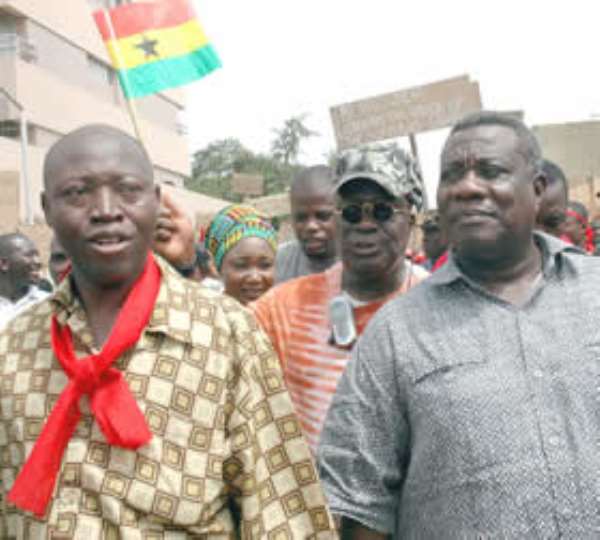 The much awaited 'wahala march' slated for the Garden City comes off today (Thursday May 26) after weeks of misunderstanding between the organisers and the police over the date for the event. It will be the fourth in the series.
Organisers said the march would attract a huge crowd, which would include people from all the political divide and different backgrounds. Alhaji Mohammed Sanni, one of the local leading members of the Committee for Joint Action (CJA) in an interview said the march would start at 7 a.m. from the main post office building at Adum through the Prempeh II street; Kejetia and the Central Market before the demonstrators would finally converge at the Jackson Park.
He debunked the assertion by a section of the public that the CJA was being run by the National Democratic Congress (NDC) and said the organisers were doing everything possible to make the march peaceful.