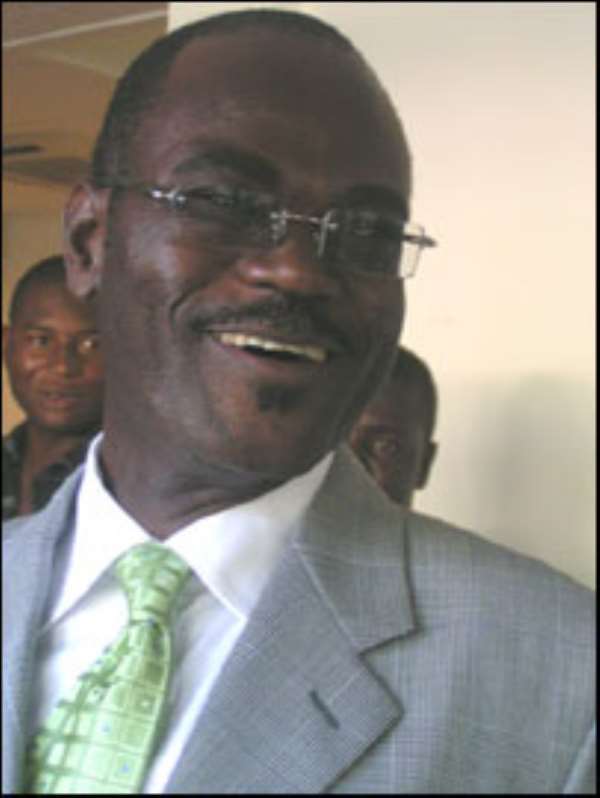 Accra, May 17, GNA - Mr. Osei Bonsu Amoah, Deputy Minister of Education and Sports has underscored the need for lovers of football and the country as a whole to whip up the euphoria on the prospects associated with the hosting of CAN 2008.
He said the country stands to gain in various forms in both economic and social fields by using the right approach to create an enabling and conducive atmosphere for the month-long fiesta. Mr Amoah said this when PMP Legacy, a United Kingdom-based Global Sporting Event Consultant currently on a week's visit upon the invitation of the Local Organising Committee (LOC) of the Ghana CAN 2008, paid a courtesy call on him.
The Agency arrived in the country on Monday and would hold a series of interactions with the LOC, stakeholders and some selected organizations as to the benefits and prestige that would come with hosting the event.
Mr. Amoah asked the company to assist in the creation of volunteer programmes capable of ensuring a successful event, which is expected to bring together the "cr=E8me de la cr=E8me" of African football. Whilst in the country, PMP Legacy would hold discussions with old footballers, the sporting media, District Assemblies and the Parliamentary Select Committee on Sports among others.
The Agency aims at creating the required awareness on the need to appreciate the opportunities the competition offers the country with topics such as "Effective legacy planning and implementation", "facility development as well as operation and procurement".
Mr. Peter Mann, Executive Chairman of the Agency in an interview with the GNA Sports challenged Ghanaians to explore the economic, business and commercial opportunities that come with hosting the rest of Africa.
He said his outfit would impart the required skills to participants during seminars it intends to organise. 17 May 05