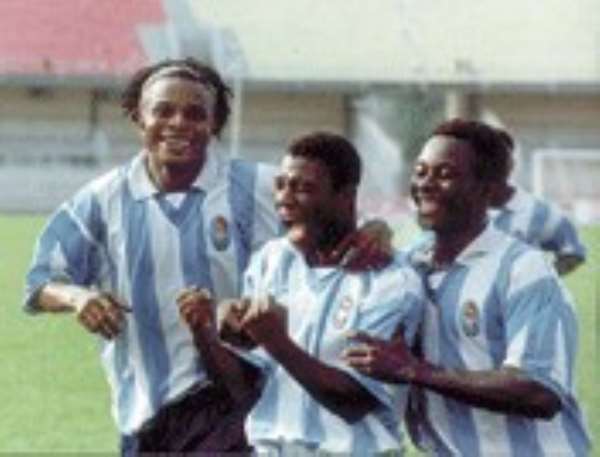 Accra, April 26, GNA - Coach Dauda Lutterodt, chief tactician of relegated Accra Great Olympics has assured the supporters of the club that their pet side would be in the premiership in the next soccer season.
"Tell our supporters that we shall bounce back next season and challenge for the premiership title," he told GNA Sports at the team's Kaa Janor training ground at Osu after a hectic practice session on Monday.
The coach said he had a lot of confidence in the players at his disposal at the moment and hoped they would gel before the commencement of the Division One League (DOL) and win their matches convincingly to reclaim their position among the elites of Ghana soccer.
He said to achieve such laudable objectives he would expect a high level of commitment and discipline from the playing body as the success of every team hinged on those parameters.
Coach Lutterodt advised the players to report early for training and take their practice sessions seriously, adding that he would field only players who are ready to prosecute a campaign to return the club to the premiership in the shortest possible time.
Touching the management of the team, the coach called on persons in directorship and managerial positions to close their ranks and unite in order to steer the club out of its present predicament.
He said those who claim to love the club must show their love through actions, which would affect the team positively and not through wrangling over ownership and control.
The coach advised the rank and file of the club to remain steadfast in their support, saying "we can only succeed and reclaim our greatness if we all come together as one family and work towards a common goal." "Olympics is a great club and the situation we are in at the moment is temporary. We shall work hard and reclaim the greatness to underscore the Wonder Club appellation that Olympics enjoys," he said.