Former Chelsea ace Michael Essien returns to Indonesia to start Persib career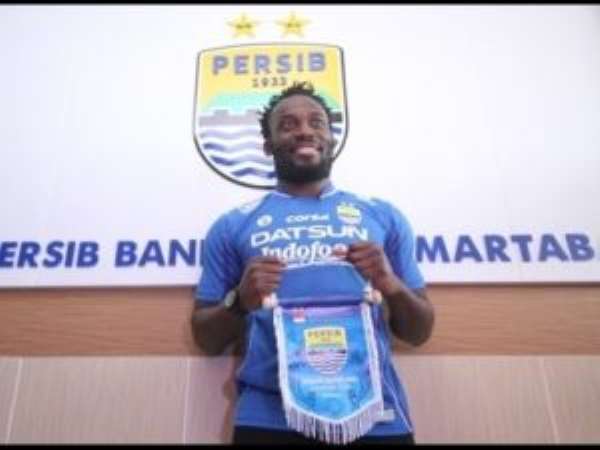 Former Chelsea and Real Madrid midfielder Michael Essien returned to Indonesia on Monday night to start his career with local giants joined Persib Bandung, GHANAsoccernet.com can exclusively reveal.
The ex-Ghana international, 34, was given a one-week leave to return to London to prepare to start his career in the Asian country when he joined them two weeks ago.
He returned to the country on Monday night to start his career with their pre-season training in Jakarta.
The Ghanaian has been without a club for six months after leaving Panathinaikos of Greece in 2016 and has been training with Chelsea's reserve team.
Essien, who turned down a move to Australia's Melbourne Victory last September, spent eight seasons at Chelsea, winning two English Premier League and one UEFA Champions League titles.
Indonesian media reported Tuesday that Essien has signed a one-year deal at the start of the new league season with an option to extend for one more.
Indonesia has attracted few big names international players in the past. Mario Kempes and Roger Milla, stars of the 1978 and 1990 World Cups respectively, had short spells in the country at the very end of their lengthy careers.
More recently, former England international Lee Hendrie spent around eight months in 2011 with the now-defunct Bandung FC.