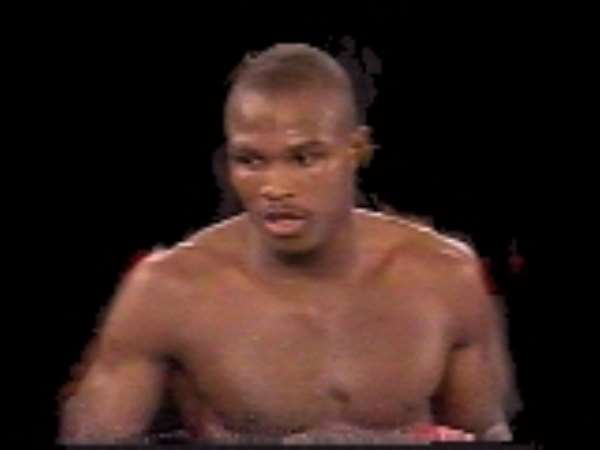 Former WBA welterweight champion, Ike 'Bazooka' Quartey, embarks on yet another huge challenge on June 18 as he fights undefeated American middleweight, Kelly Robert Pavlick. The fight forms part of his mission to reclaim his place among the world's elite in the fistic sport. He has set in motion a vigorous training schedule at his hideout gym at Kokrobite. Coach Dan Oko Odamtten says the usual drills have begun and no stone will either be left unturned. "We are preparing for this fight even more seriously than we did for the McNeil bout", he said. This fight is by no doubt a crucial one since it's outcome would be a stumbling block or a stepping stone in Quartey's path as he trecks to snatch the middleweight from current champion Bernard 'Executioner' Hopkins. HBO pitted him against Pavlick, due to his convincing performance against Clint Scott Mcneil on January 14. The twenty-three-year-old American who hails from Youngstown in Ohio, USA, had his debut in June 2000 which he won through a technical knockout (TKO) against Eric Tzand. Some of his victims did have experience but lacked the pedigree to match him pound for pound. Prominent among these are Nelson Hernandez (2-32-1), Anthony Collier (5-16-0) and Rob Bleakley (77-37-1), who lost to Pavlik by knockout. His fight with Anthony Ivory (29-66-4) in January, 2004, however proved tough as it travelled the full length. Pavlik won by a unanimous decision.
Quartey ( 35-2-1), on the other hand, has a wealth of experience, a taste of title glory and posesses one of the most poisonous jabs to have ever existed in the sport. "I will end this fight earlier than I did against McNeil, Quartey said confidently.
Nobody can take away the fact that Kelly Pavlik is a tried and tested boxer, therefore any opponent would tread cautiously when facing him in the ring.
Ranked number 48 in the world, the American can easily be described as a knockout specialist after winning 21 of these fights by knockout.
Ike Quartey handed Clint Scott McNeil his first knockout as well as his eighth defeat at the Azumah Nelson Sports Complex and is poised to bring blemish to Pavlick's clean sheet.