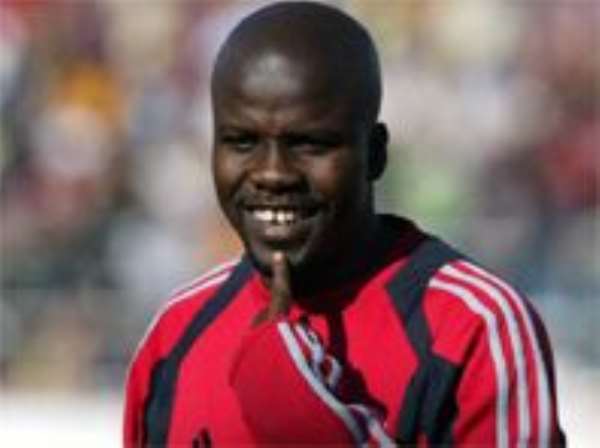 Ghana coach Ratomir Dujkovic says Sammy Kuffuor must apologise for suggesting the Ghana Football Association (GFA) lied about the state of his health.
Dujkovic added that he would not consider the Bayern Munich defender for the Black Stars until he does so.
"If he wants to be called up again he must apologise to me, to the federation and to all Ghanaians because we are not liars," Dujkovic said.
The coach's comments come after Kuffuor insisted that he was not injured for Ghana's 2006 World Cup qualifier against the DR Congo.
This after the GFA dropped Kuffuor saying that he was injured and unavailable.
The player told BBC Sport: "It's not true [that I am injured]. They are lying."
"If the coach does not want me to play, that is fine but they should not say that I am injured."
After the game in Kinshasa Dujkovic had assured Kuffuor that he has a future with the Black Stars but he now seems to have taken a harder line with the defender.
I always wanted to keep Sammy Kuffuor in the squad but after reading what he said and his declarations, I am unhappy.
"He said he was injured and afterwards he spoke rubbish, which is not acceptable from anyone including Kuffuor.
"I'm almost 60 years old, old enough to be his father so it is not right for him to call me a liar and call an institution like the GFA a liar and its not fair to the fans."
Dujkovic also added that he is not happy that Kuffuor dominates discussions concerning the Ghana national team.
"I think too much time is being spent on one player when there are more important things to talk about," he added.
"Dan Coleman from Hearts played in Kuffuor's position in Kinshasa and for me he was man of the match yet nobody has mentioned that."
"I know he has a lot of much influence with some sections of the players but they must decide which side they will go, whether with Kuffuor or the Black Stars," Dujkovic concluded