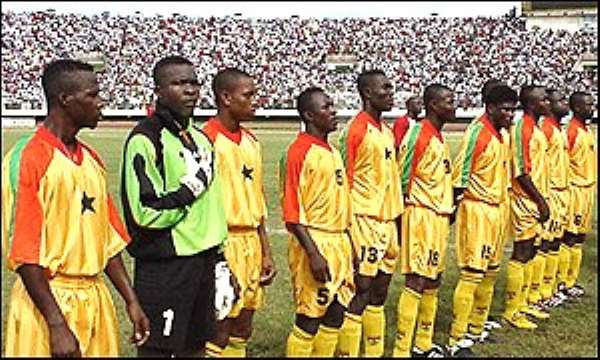 Black Stars coach Ratomir Dujkovic will leave the country today for Nairobi to prepare the stage for the Stars one week camping in the Kenyan capital, which begins next Monday.
Plans are far advanced for the Stars to play either their Kenyan counterparts the Harambee stars or the Rwandan national team during their stay in Nairobi.
Meanwhile, the stars coach has bemoaned once again the general inactivity of his team as Ghana prepares to take on DR Congo in the March 27 world cup qualifier.
The Serbian on Monday named a 22-man squad, with eight locally based and fourteen foreign-based players.
Key local players as Louis Agyeman, Hamza Mohammed, Yusif Chibsah and goalkeepers Sammy Adjei and George Owu have been inactive for a variety of reasons.
Dujkovic told Joy sports that while he worries over the inaction of the local members of the team, he remains equally concerned over the general lack of playing time their foreign counterparts have had this season.
'Most of our players in Europe are also not playing. They are simply warming the benches, but this is our best group of players at the moment. We must give them the chance to play because this is a crucial match for us.'
Despite several high profile withdrawals from the Ghana squad including Sammy Kuffour (Bayern Munich), Michael Essien (Lyon) and John Paintsil who are out due to injuries and suspensions.
'DR Congo only have an adavatage over us because they will play in Kinshasa in front of their huge home crowd. However if the strength of the teams are compared they don't have any advantage over us.'