Might FM Soccer Festival Grande Finale: Limanfong FC And Nayilifongfc Clash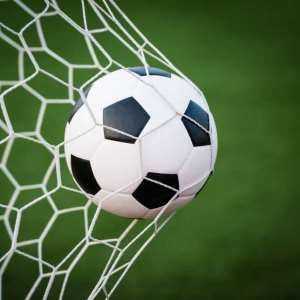 Two of the pre Might FM Soccer Festival favourites, Limanfong FC and Nayili FC lived up to their billing, when they easily disposed off their opponents at the semi final stage to book their places in the grand finale set for Sunday January 31, 2016 at the Savelugu JHS Park.
The sudden death of a political communicator on Friday, compelled the organizers of the event to postponed the two semi final games, which were originally scheduled for Friday, January 29, to Saturday, January
30, 2016.
In the first semi final match on Saturday, Nayilifong FC kicked out Tibali FC 6-5 on penalties. This was after the two teams settled for one goal apiece at the end of the stipulated time. Two classic goals from Ahmed Gunu and Abdulai Yussif in the second semi final game, were enough for Limanfong FM to deprive Kpalin FC of a place in the grand finale.
Kpalin FC and Tibali FC would therefore lock horns in the third place game at 3:00pm before the finale game at 4:20pm The Honourable Municipal Chief Executive of Savelugu, Alhassan Abdullai Red, the Chief of Savelugu Yoo Naa Abubakari Mahama VII, and former Black Star player, Shilla Alhassan would address the climax of the event on the theme "Unity As a Tool For Peaceful Elections". The event is sponsored by Winners Plus Limited, Might Ghana Limited, Braifi International School, Mazareka Mineral Water, Utrak Savings and Loans, Maya Ice Mineral Water and White Garlic Restaurant.