PLB Executives to visit Nana Dormaahene Oseadeɛyɔ Nana Agyemang Badu II on Sunday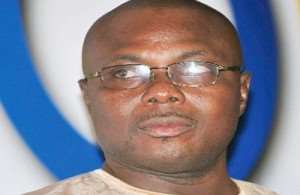 The newly appointed chairman of the Premier League Board, Ashford Tettey-Oku and his other executives will pay a courtesy call on the Omanhene of Dormaa Traditional Area Oseadeɛyɔ Nana Agyemang Badu II for gracing the PLB Awards last year.
The entourage from the PLB will visit the Omanhene on Sunday 31st January at his palace in Dormaa.
The delegation is set to arrive at the Omanhene's palace at 10:00am on Sunday morning.
Nana Oseadeɛyɔ Nana Agyemang Badu II was the Guest of Honour during the PLB Awards and the executives will be paying him a 'Thank You' visit.
The PLB will also use the opportunity to congratulate him for the tireless role he has played in the development of the sport in the country with emphasis on how he has transformed Aduana Stars.