Neymar  Wants To Work With Guardiola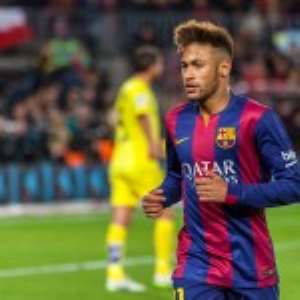 Barcelona star Neymar has revealed he would love to work with manager Pep Guardiola one day.
The Bayern Munich manager will leave Germany at the end of the season for a job with one of the Premier League's top clubs and Neymar admits he would like to play for the former Barcelona boss.
Asked if there is one manager he would like to work under, Neymar told the Red Bull website: 'Yes, there is one: Guardiola is a guy who I really admire and who I would love to work with.'
While a move to the Premier League could materialise, the Brazil international would like to play in America and also has his sights set on a return to his homeland towards the end of his playing days.
'It is tough to say if I want to play in other countries. Nobody knows tomorrow, but I am very happy where I am right now at Barcelona,' said the 23-year-old.
'I have the will to go back to Brazil some day and I also would like to play in [the] USA – those two countries are where I would want to play later on in my career.
'So this makes me curious, it makes me interested to see it closely.'