Ex-Deputy Sports Minister Joe Aggery slams PLB over transfer closure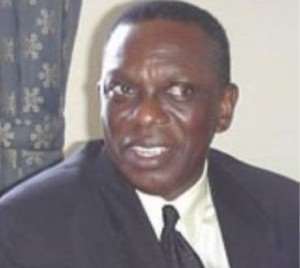 Former Deputy Sports Minister Joe Aggrey has slammed organizers of the Ghana Premier League, the Professional League Board (PLB) for their time table regarding the closure of the local transfer window.
According to the former veteran journalist, the local transfer shouldn't have been shut when the domestic top-flight championship is yet to kick start as it has been scheduled to take off on the 20 February, 2016.
'It shouldn't be like that. We have to streamline our things well.'
'These kinds of things will not be seen in any serious minded football country. You are about to start your season and the local transfer window has been shut, it is disheartening,' the former Deputy Sports Minister noted in an interview with Ashh FM in Kumasi.
The veteran writer argued that since the local league is yet to start, the PLB and the Ghana FA could have allowed the window opened until the season finally zooms off.
The local transfer window was closed last Wednesday as club on the deadline day managed to sign their top target ahead of the Ghana premier league.
By: Sheikh Tophic Sienu @desheikh1 on twitter