Appiah Confirms Sudan Job Offer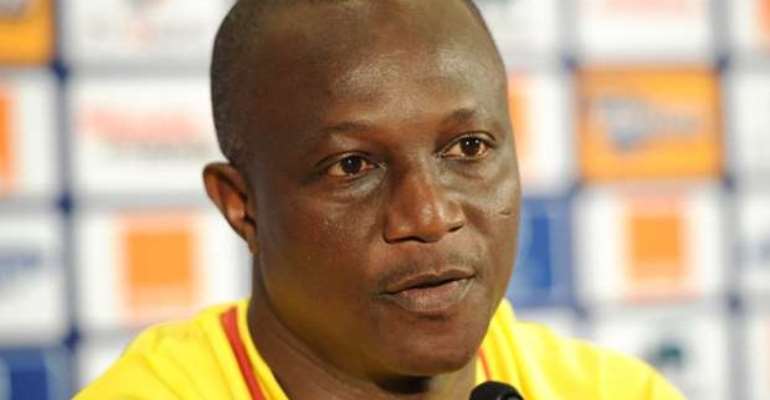 Former Ghana coach Kwesi Appiah has confirmed being contacted for the now vacant job of the Sudan national team.
Mohamed Abdullah Mazda resigned as coach of the Nile Crocodiles following their 0-4 defeat to Gabon over the weekend.
And Appiah who is currently coaching local side Khartoum SC has been penned down for the role by the Sudan Football Association who expect to make an announcement by the close of week.
The Sudanese FA wants the ex-Ghana international to leave his post at Khartoum SC and take up the national job but must find an agreement with the club
'I was contacted by the Sudanese FA over the weekend but I referred them to my club,' Appiah, who has been back in Ghana to mourn ex-playmate George Arthur, confirmed to Nhyira FM.
'But I have not agreed on anything yet because I'm contracted to Khartoum FC. They must discuss and seal an agreement with my club first.
'I will be happy to coach the Sudan national team but I don't know if it will be for a permanent or caretaker role. We will see how things go in the coming days,' he added.
Appiah, during his time as Ghana coach, led the Black Stars to beat Sudan twice. He took up the Khartoum SC job last December and has impressively guided the side to third place after 23 games in the Sudanese top flight this season.
Kwesi Appiah also qualified and led Ghana to the 2014 Fifa World Cup in Brazil.