Find a job: Drogba advices Adebayor to abandon family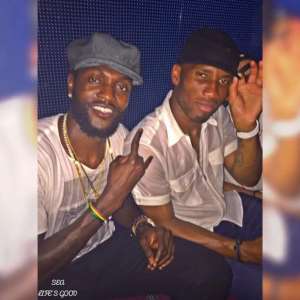 Togo and Tottenham striker Emmanuel Adebayor has revealed he met up with Chelsea legend Didier Drogba to discuss his family problems.
Reports surfaced last year that Adebayor's mother was selling plastic bags on the Ghana-Togo border to make ends meet after the Tottenham striker kicked her out of his home.
But the 31-year-old has released an emotive statement on Facebook denying the allegations from his family and listing the considerable sums of money he has spent on them.
And in a separate Facebook post, Adebayor says: 'Many people requested that I take advice from the living legend, @DidierDrogba.
'Recently, I sat down with the man himself and the main advice he gave me was to do what pleases me and what makes me happy. Moreover, I should also tell my family [@Kola Adebayor, @Roten De Lux Adebayor and @Lucia Adebayor] to go find a job to do.'