Ghana midfielder Mubarak Wakaso entangled in latest racist chants from Espanyol fans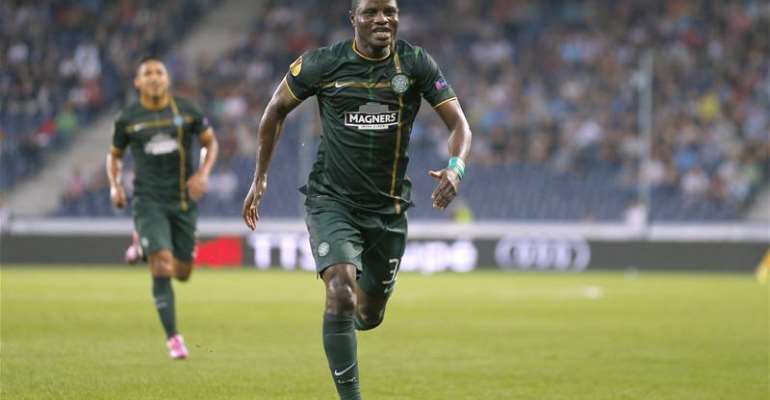 Spanish side Espanyol could be fined for racist chant which included the mention of Ghana midfielder Mubarak Wakaso in insults directed at Barcelona defender Gerrard Pique.
Football authorities in Spain have launched an investigation into chants directed towards Barcelona defender Gerard Pique.
The Chants curiously had the name of Ghana winger Mubarak Wakaso who played for Espanyol two season ago and also has vulgar words which describe Pique as a fagot.
"Bastard Pique, Shakira have a tail, your son is Wakaso and you're a fagot," were the chants from the Espanyol fans
Wakaso has endured a frustrating spell in Scotland after a bright start and has been linked with a move back to Spain.