Ghana National Female Football Board gets 36,000 from GFA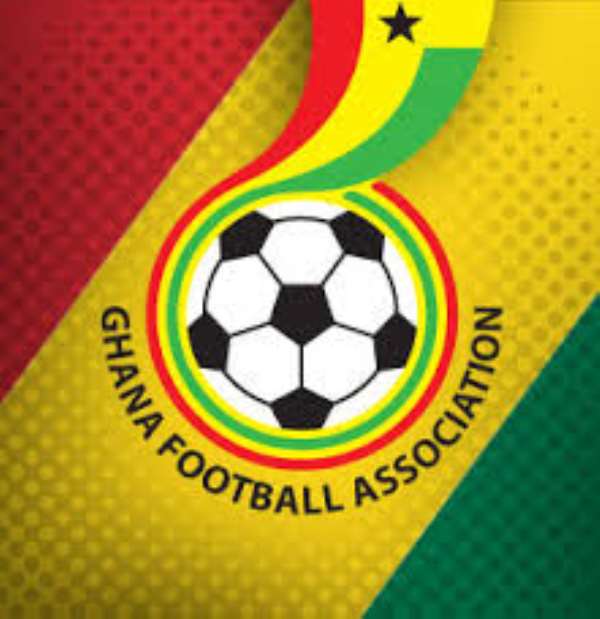 The Ghana Football association
Communications Director of the Ghana Football Association (GFA) Ibrahim Sannie Darra has announced that the National Female Football Board would benefit from an amount of 36,000 ghc from the Association.
Speaking at the media launch of the 2015 Ghana National Women's League Season 3 at the headquarters of the FA, he said the amount is to cater for officiating fees and other expenditures that the clubs suffer to pay.
He noted that the money would solve many problems faced by the Women's Board.
Sannie Darra who stood in for the GFA President Kwesi Nyantekyi said the Women's game is on the rise as the nation continues to qualify for international tournaments. He congratulated the Black Queens for making it to the African Cup.
The GFA Deputy General Secretary in charge of Communications urged the media to critically analyze the operations of the FA and not report that every attention is on the Black Stars, which is the constant talk.
Linear Addy, Chairperson of the Women's board appealed to the media to support the women's game by frequent features in the press, online and the electronic media.
She urged the clubs to prepare adequately for the season and strive hard to train their players to attain the qualities of super stars.
Technical Director of the GFA, Francis Oti Akenteng congratulated the Black Queens and their organizers. He praised the clubs participating in the league for putting up splendid performances.
He noted that very soon courses and seminars would be organized for the clubs and wished that many people participate in the programmes to be supported by FIFA, such as the 'Live Your Goals' which would be held in June / July this year.
Rosalind Amoh, a journalist and member of the board also congratulated the media for their support for female football and prayed that more should be done. She presented a media kit and information/ profiles on the clubs and their officials to the media.
The league kicks off this weekend with 12 clubs made up of six in each zone. In the southern sector, Immigration Ladies play Blessed Ladies, Lady Strikers face Hasaacas Ladies as Soccer Intellectuals meet Police Ladies.
In the northern sector, Fabulous Ladies meet Apem Darkoa Ladies, Prisons Ladies face Dreamz Ladies whilst Lepo Ladies play Ashtown Ladies.
Source: Sammy Heywood Okine