Hairdo: Adebayor shows off new hairstyle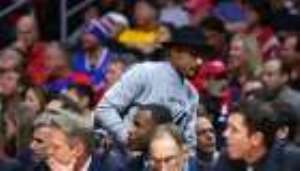 Tottenham Hotspur striker and Togo international Emmanuel Adebayor will show off a new hairstyle in the UEFA Europa League on Thursday night.
The player took to Instagram to give a sneak peak of his new braided hair as the English Premier League club prepare to play Italian Serie A side Fiorentina in the Europa League.
Emmanuel Adebayor has had a hard time getting into the Tottenham Hotspur starting line-up since former Spurs manager Tim Sherwood left the club.
Adebayor was close to joining London rivals West Ham United in the January transfer window.