AFCON 2015: Kwesi Appiah- Ghana striker savours special full debut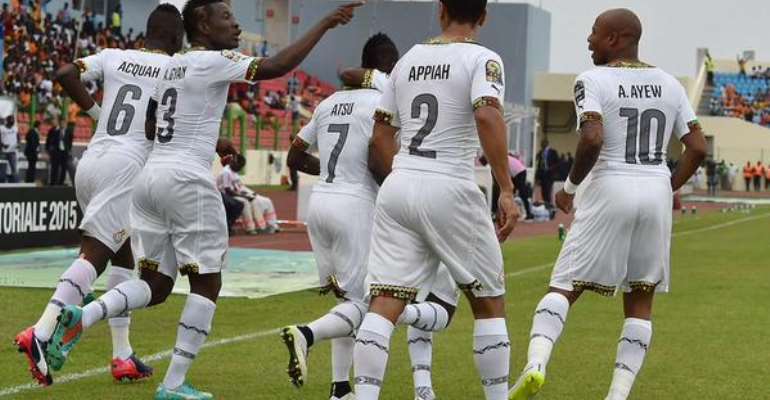 Striker Kwesi Appiah is still savouring his debut goal for Ghana in the quarter-final win over Guinea.
The 24-year-old scored the second in the 3-0 thrashing of Guinea to set up a semi final clash in the 2015 Africa Cup of Nations against hosts Equatorial Guinea.
Appiah's call up to the side for the tournament stirred a lot of controversy in Ghana – with many believing he lacked the competencies and credibility to earn a Black Stars place.
The Crystal Palace man who had just returned from loan at English third tier club Cambridge United however impressed and scored on his first full debut in the win over Guinea where he was also adjudged the Man of the Match.
Appiah remains a happy man for his impressive performance and his debut competitive goal for his country.
"Obviously it is a very special moment for me to score a goal for our country and very pleased with our progress to the semi final," he said.
"I really look forward to that [semi final clash] now and we will regain our energy and focus and put it towards the semi final. We are ready."