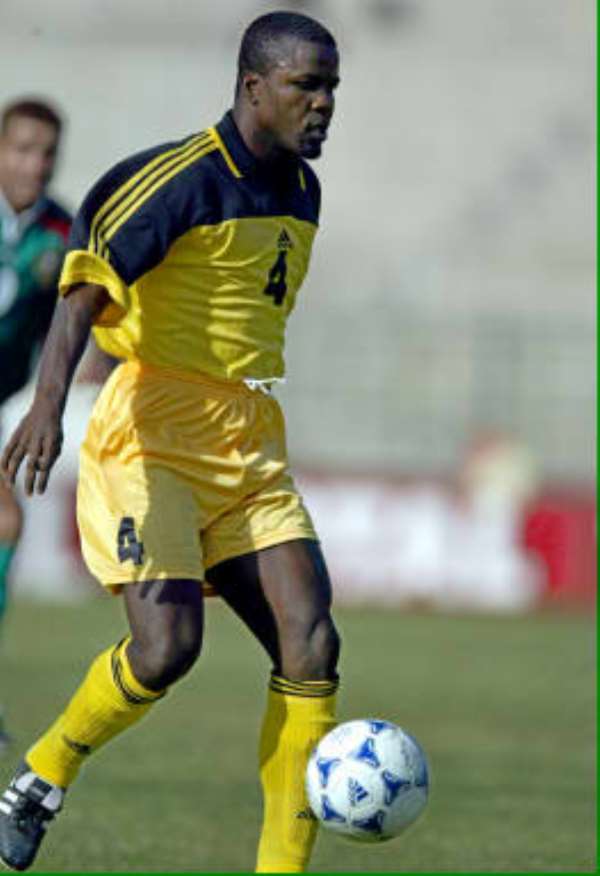 FOOTBALL is about performing on finite occasions when the stakes are high.
With just 20 minutes before kick off tomorrow, Cranes' players will be able to look around the dressing room safe in the knowledge that man-for-man, they have a team that can surpass Ghana's star-studded side in Saturday's 2006 World Cup/Nations Cup group two qualifier. STOPPERS Ibrahim Sekagya (Ferror Coaster, Argentina) The difference between marking a player who is intelligent enough to know which runs to make, and marking a striker who does not, is the difference between night and day for a defender. Most defenders do not get it until their late twenties but Ibrahim Sekagya at 25 gets it right more often than not. He tackles, heads, blocks and frustrates opposing strikers with good anticipation. Sammy Kuffour (Bayern Munich, Germany) A tall, imposing figure in the Ghanaian team, he is extremely powerful in the air, though it will be his ability to match either Jamil Kyambadde's quick feet at ground level or Hassan Mubiru's pace where ultimate judgment will lay. GLADIATORS Noah Kasule (KCC FC) Kasule, who has become a domineering force in the Cranes midfield, is sufficiently self-possessed that he is of late Uganda's own version of General 'Gatusso' — the Italian combative midfielder. A fierce, courageous central midfielder by trade, he is impossible to intimidate. Steven Appiah (Juventus, Italy) The Black Star skipper attacks and defends with equal aplomb. He is of late an orchestrator and spiritual leader at Juventus in Pavel Nedved's absence. WIDEBOYS Phillip Ssozi (Srem, Serbia) Ssozi's form since coming on as a substitute against DR Congo in June has not only been superb but revealed an obstinate streak, a resilient character totally unfazed by tough-tackling defenders. If Ghanaian left back Abubaker Yakubu kicks him, he will come back with even more determination to get past his man. Ali Muntari (Udinese, Italy) Muntari is lethal cutting in from left or right and is deceptively quick. He has a telepathic bond with Ibrahim Tanko. ARTISTS Assan Bajope (KCC FC) Bajope has the twinkliest feet and the keenest eye for a threaded pass in the Cranes team. He will be assigned to keep tabs on Ghana's Appiah from trying to work the space just behind Tanko and Gyan Asamoah. Michael Essien (Lyon, France) Essien could prove a handful in the midfield battle. He can run games by himself, has a beautiful balance and touch.
A fast, strong and powerful midfielder, who will certainly rediscover his intoxicating rhythms going forward. POACHERS Hassan Mubiru (Express FC) Mubiru has still failed to prove a big game player despite being mentally tough. An admirer of Kuffour, he will however like the chance of embarrassing him through pace. Mubiru could impress since the Ghanaians will be eyeing more of Assan Bajope. Ibrahim Tanko (Freiburg, Germany) Tanko is the current finishing master in Ghana. The Freiburg striker looks almost impossible to defend in a one on one situation but Timothy Batabaire should be able to handle.