Kansas City Royals respond to level World Series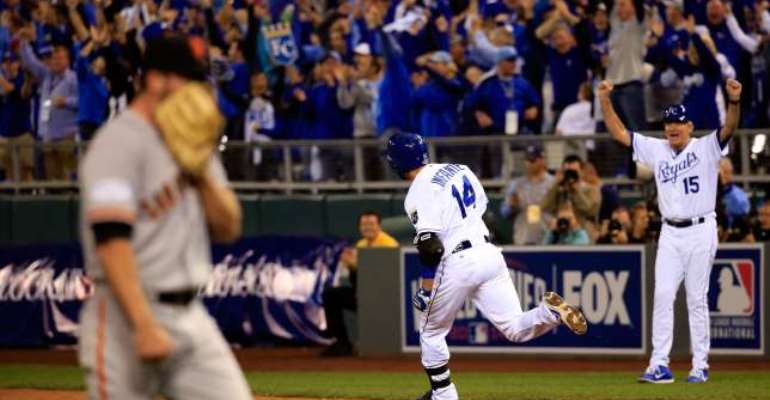 A five-run sixth inning blew the game open at Kauffman Stadium as the Royals claimed a much-needed win to square the series at 1-1.
Another loss would have left them staring at a 2-0 deficit and three consecutive games at the Giants' AT T Park.
Billy Butler, Salvador Perez and Omar Infante all had two RBIs for the Royals, who are in the play-offs for the first time in 29 years.
The Giants picked up where they left off a day earlier, when they were resounding winners, as Gregor Blanco hit a lead-off home run with a drive to right field in the first inning.
But Butler's RBI single on a ground ball to left field had the Royals level by the end of the first.
Alcides Escobar's RBI double in the second put Kansas City ahead, only for Brandon Belt to double and make it 2-2 in the fourth.
The sixth inning would be decisive.
Butler singled off Jean Machi, who had replaced starting pitcher Jake Peavy, to score Lorenzo Cain.
Perez's two-run double to centre field off Hunter Strickland extended the Royals' lead before Infante smashed a two-run homer.
It would lead to Perez and Strickland exchanging words before the Royals saw out an important win.